Private Group Coaching: Strategic Trend #1 - The Rise of China
Plus, did you know that two-thirds of the cities in China face water shortages? Learn more in this members-only video.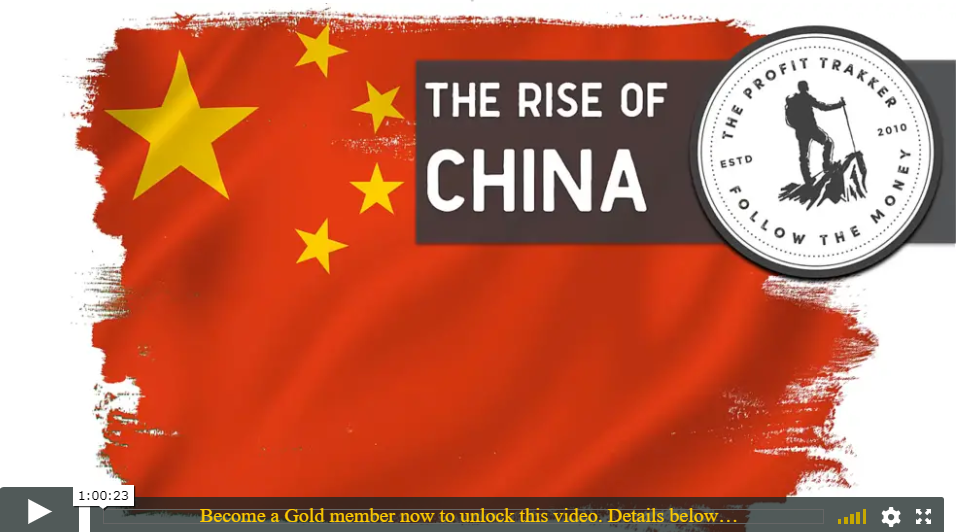 Become a Gold Member now and instantly unlock this full Private Group Coaching session!
When you become a Gold Member, you will get access to our LIVE Private Group Coaching sessions every Tuesday with Jerry Robinson

Topics covered on this Private Group Coaching session
Join trading coach Jerry Robinson for a teaching on the first strategic trend we are watching in 2018: The Rise of China. Jerry explains that Americans are woefully uninformed about economic history, and begins today's session with a brief look at the rise-and-fall history of China.
And, although politicians and civilians alike long for the return of America's 'Golden Age,' Jerry shares statistics that clearly reveal that the West has gravely underestimated China as a major economic player rapidly rising on the global stage.
Become a Gold Member now and get new uptrend and downtrend alerts on any exchange-listed U.S. stock or ETF! Our trading platform is simple to learn and will help keep you on the right side of the trend! Let us teach you how to trade the right way! Learn more here...
DISCLAIMER: The services provided in Followthemoney.com's memberships are intended only to provide information. Trading involves risk. Decisions to buy, sell, hold or trade in stocks, futures, securities, and other investments involve risk and are best made based on the advice of qualified financial professionals.