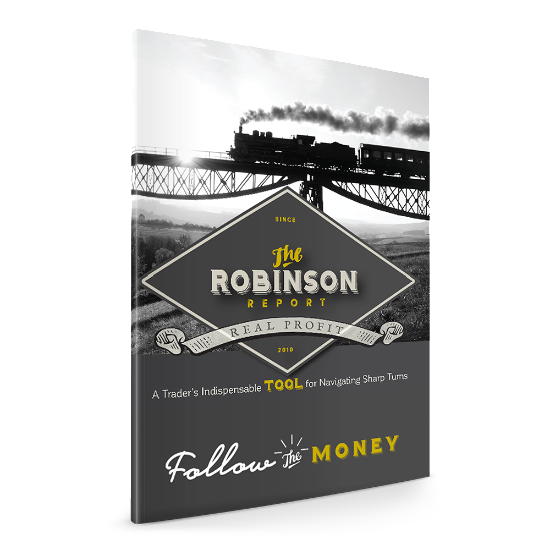 The Robinson Report - New Issue
Inside this weekend's issue:
U.S. stocks form "hanging man" pattern on all three major U.S. market indices; more near-term resistance ahead?
FUN FACT: S&P 500 is up 26% YTD and has scored 26 new all-time highs this year alone
FOMC final 2019 meeting next week
Recent survey shows 72% of economists expect a recession by the end of 2021
Daily Trading Idea: This U.S. auto stock approaches new Swing uptrend
P.A.C.E. Model Portfolio: Ireland ETF (EIRL) jumps 9% since September alert
Global ETF Model Portfolio: We added one global ETF this week
Breakout in these two 3X leveraged ETFs we have been watching
Trailblazer ETF Model Portfolio: Biotech ETF (FBT) boasts almost 11% in four weeks

Get our latest insights in this new issue of The Robinson Report, plus get our latest trend analysis and trading ideas...
ALSO INSIDE: (CHARTS: S&P 500, GOLD, SILVER, AND MORE) Plus, our top stocks and ETFs to watch this week, new ETF uptrend alerts, and so much more!
We keep our members on the "right" side of the trend...
Enjoy the report!


IMPORTANT REMINDER: Our commentary is presented for educational and informational purposes only. Always consult a trusted financial advisor before committing your hard-earned money to any investment!