Sign-up Successful!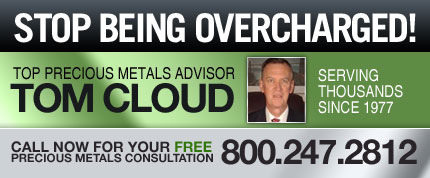 You will now begin receiving precious metals news updates from precious metals advisor, Tom Cloud.
(Your Precious Metals Investor's Kit is on the way to your email inbox right now!)
Thank you for your interest!
In the meantime, please feel free to contact us here at FTMDaily.com with any questions or comments.