This is a complete list of the Dow Jones Industrial Average, an index of 30 large-cap stocks traded on the New York Stock Exchange (NYSE) and the NASDAQ. Below, we have ranked all of the individual stocks within the index according to our own Smartscore ranking system and have also provided estimated price targets.  
Last Updated: April 24, 2017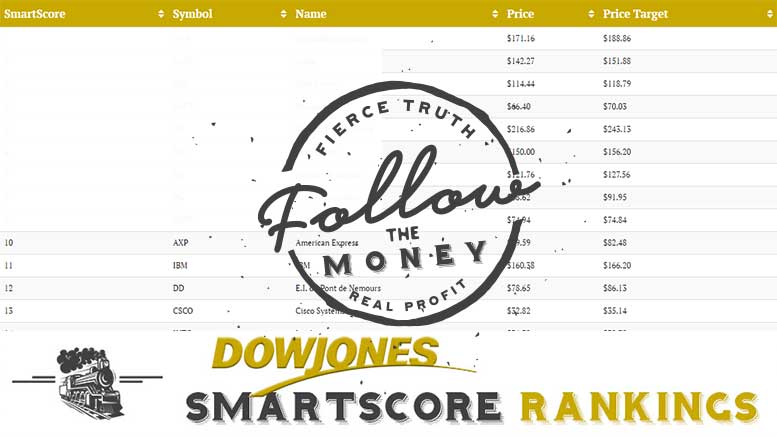 IMPORTANT DISCLAIMER: This list is provided for educational and informational purposes only. This list is not a recommendation to purchase a security. Do your own diligence and always consult a trained investment professional before making any investment decisions.