by Jerry Robinson | FTMDaily.com Editor-in-Chief
Long before I stepped up to using Constant Contact and Aweber for all of my email marketing, I used YMLP (YourMailingListProvider). YMLP is a particularly good email marketing solution for small businesses, non-profits, and bloggers. If you are wanting to build your mailing list while saving lots of money, then YMLP is a perfect fit! (Translation: YMLP is cheap!)
Below, I have listed the current YMLP promotional codes that will save you money each month on your order.
YMLP PROMO CODE – Never Expires

15% off of the life of your email marketing account with YMLP when you use Promo Code below. (Never Expires)
B55RYN
CLICK THE CODE ABOVE TO COPY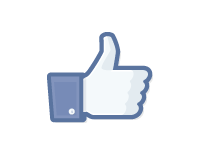 143 Uses – 100% Success!
To see our email marketing comparison guide, click here.
---
keywords: YMLP promo codes, YMLP discount code, YMLP promotional codes, YMLP coupons 2012, email marketing coach, yourmailinglistprovider, your mailing list provider