Podcast: Play in new window | Download (Duration: 1:09:39 — 93.8MB) | Embed
Subscribe to our RSS Feed and get the FTM Weekly Radio Show delivered each week.
Subscribe to FTMWeekly through iTunes.
The Wikileaks Showdown: Has the Truth Become Treason?
On this week's program, is American retirement a ticking timebomb? Plus are the Bush tax cuts going to be extended or not? Also, will the unfolding Wikileaks saga lead to a Federal crackdown on the world wide web? I will provide my commentary.
This week I will be joined by popular author and former Wall Street trader John Rubino. John will be here to give us his perspective on the global economy. As always, I'll provide my Weekly Market Report and I'll be joined by precious metals advisor Tom Cloud who will be here for our Precious Metals Market Update and John Bearss with this week's Financial Strategy. And finally, in our Final Thought, we want to know what you think: How much control should the  Federal government have over the American media? We have a lot to cover. You are listening to the best hour in radio. This is Follow the Money Weekly radio.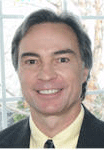 Special Guest Interview: The Collapse of the Dollar and How to Profit From It (DollarCollapse.com) (Former Wall Street Trader, Author of "The Collapse of the Dollar and How to Profit From It", Columnist for CFA Magazine)
John Rubino is the co-author, with GoldMoney's James Turk, of a book entitled, The Collapse of the Dollar and How to Profit From It. He is also the author of Clean Money: Picking Winners in the Green-Tech Boom. John holds an MBA from New York University, and spent much of earlier career on Wall Street as a trader and an analyst. John currently writes for CFA Magazine and is the editor of the popular financial website, DollarCollapse.com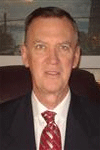 Precious Metals Market Update
Tom Cloud, Precious Metals Expert
(Turamali, Inc., President)
Thomas Cloud is the Chairman of the Board of Turamali, Inc. and has a long and successful advisory track record in both financial planning and tangible assets. His expertise as an financial counselor and thorough knowledge of the products he recommends has attracted an impressive list of individuals and major institutions from across the United States. Since 1977, Mr. Cloud has devoted his attention to all areas of tangible asset investing offering a "hands on" approach to each and every Turamali, Inc. client.
Special Segment: Financial Strategies with John Bearss
John Bearss, Tax and Retirement Specialist
(Christian Advisor Referral)
John R. Bearss is a Retirement Specialist with the Christian Advisor Referral. He has been helping clients and financial professionals understand financial strategies for 24 years..

HELP US SPREAD THE WORD! CLICK THIS BUTTON TO SHARE THIS RADIO PROGRAM WITH YOUR FRIENDS AND FAMILY.