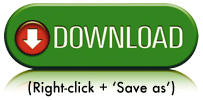 The Real Reason for War in Syria
Plus, an update for precious metals investors
_________________________________
SEGMENT ONE
Observations and Commentary – Jerry Robinson
(Random notes) In segment one, Jerry spends 45 minutes explaining the real reason behind the Western-led military strategy in Syria. This is a powerful show that will open your eyes to the true nature of the never-ending conflicts within the Middle East.
President Obama has painted himself into a corner
[expand]Over the last several weeks, Obama has appeared to be an absolute disaster. He sounds completely incompetent, can't make up his mind.
[/expand]
The State Dept wants war
[expand] Sec. of State John Kerry has been the loudest proponent of war. But his case is flimsy. It is rickety.
[/expand]
Congress has been AWOL
[expand] 162 Congressmen are demanding a House vote prior to any military action… but the House is in recess until September 9.
80% of Americans polled think that the Congress should decide on the matter.
The Congress shall have Power to declare War… ARTICLE I, SECTION 8, CLAUSE 11
Resistance to war with Syria has gone viral
[expand] But after Britain's disastrous vote this week, the Obama administration desperately wants to avoid a Congressional vote.
And he is getting resistance from the Pentagon, from all places! [/expand]
America cannot afford another war
[expand]And another thing… the Pentagon is broke…
The Pentagon leaders said unlike the 2011 military operations against Libya, there are not enough operating funds to conduct the attack on Syria.
So, the military will need Congressional approval to obtain more funds so they can drop more bombs.
[/expand]
Who is America to lecture?
[expand] But perhaps what is the most nauseating of all is the U.S. lecturing others on military action.
The U.S. is the #1 arms dealer in the global market.
If President Obama and Sec. John Kerry want to stop weapon attacks, perhaps they should stop taking money from American weapons manufacturers and place some pressure upon them to stop spreading death and destruction throughout the world.
Kerry has said that Assad's use of CW on his own people defies "any code of morality" and called the killing of innocent civilians a "moral obscenity."
Where are the voices demanding justice for the deaths of innocent women and children through U.S. drone strikes?
Just last month, a leaked report showed that U.S. drone strikes in Pakistan had killed 147 innocent civilians, including 94 children from 2006-2009.
I don't remember seeing those images on my tv screen, do you?
And I believe that this is just the tip of the iceberg.
Columbia Law School conducted an in-depth study and found that 98% of all of the casualties from drone strikes were civilians.
Another stat: For every one "terrorist" the U.S. kill with a drone strike, 50 innocent civilians are also killed.
If the U.S. wants the world to stop killing innocent people, then they should lead the way. [/expand]
Syria is a geopolitical pawn
[expand] The globalists have long decided that the Assad regime must go.
I am going to play you a clip from Gen. Wesley Clark from 2007.
DEMOCRACY NOW INTERVIEW
Listen closely…
Alan Greenspan, John McCain, John Bolton, and others.
So, in Syria, who had the ultimate incentive?
[/expand]
---
Receive our
100% FREE

FTMDaily Daily News Briefing Free Right in Your Inbox

Hard-hitting news and insights that the mainstream media won't touch >>

No spam guarantee!

---
Precious Metals Market Update – Precious Metals Advisor, Tom Cloud

Tom Cloud joins us for his weekly Precious Metals Update.
OVER 10 HOURS OF FREE PRECIOUS METALS INVESTING EDUCATIONAL RESOURCES HERE >>
---
Disclaimer: Investing involves risk. Always do your own due diligence and consult a trusted financial professional before making any investing or financial decisions. Jay Peroni is a Certified Financial Planner and is part of our Christian Advisor Referral. FTMDaily is affiliated with Jay Peroni and Faith Based Investor, LLC.
---