| | |
| --- | --- |
| | |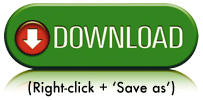 _________________________________
SHOW NOTES – The Infinite Banking Concept: Becoming Your Own Banker
Plus the latest economic news and an update for precious metals investors
---
Sign up to receive the FTMWeekly Podcast in your email inbox every Saturday
---
02:03 >>
Economic/Market Commentary
On this week's Follow the Money podcast, Jerry Robinson provides his commentary on the economy and the financial markets.
The Mayan calendar has "ended", gun sales are skyrocketing across the nation, and America is edging ever more closely to the fiscal cliff.
In Segment One, Jerry Robinson, and his co-host, Jennifer Robinson, discuss the surge in gun sales across America as many people fear new Federal restrictions on guns may be on the horizon. Jerry shares two gun stocks that he likes in this current environment. Plus, an update on the latest GDP and U.S. housing numbers.
Related Headlines
Stocks Tumble This Week as Hopes for 'Cliff' Deal Dim >>
U.S. 3Q GDP Growth Rises By 3.1% >>
Foreign Holdings of U.S. Debt Reaches Record High >>
U.S. Home Values Rose in 2012 for First Gain in 6 Years >>

---
20:19 >>
Precious Metals Market Update with Tom Cloud
Next, we are joined by Tom Cloud with this week's Precious Metals Market Update.
This week, Tom provides his commentary on the week's action in the precious metals markets with updates on gold and silver.
Related Headlines
Gold Futures Rise to End at $1,660 >>
Tom Cloud: How to Sell Gold Without Reporting It >>
---
26:09 >>
Segment Two: Stock Trading Update

Later in the program, Jerry announces the release of a brand new stock trading service that he has created called: The Trigger Trade Report. This stock trading service is run exclusively by Jerry Robinson and provides daily stock trading ideas along with trigger prices and sell prices for each stock.
This new stock trading service, which is still in "beta" mode, has already produced fantastic returns over the last several months. If you are an FTM Insider, this service is completely free — if you act before the end of the year. Simply call us at (800) 609-5530 or email us at info @ ftmdaily.com.
If you are not an FTM Insider, and would like to find out more about how to subscribe to the Trigger Trade Report, click here.
Related Headlines
Subscribe Now to the Trigger Trade Report >>
---
35:51 >>
Jay Peroni CFP – Weekly Investing Idea
Later in the program, Certified Financial Planner Jay Peroni joins us to share his latest investing idea. This week, Jay identifies an interesting real estate play in the cell phone business that he expects to soar in the coming months.
Related Headlines
How to Profit from the Rising Global Demand for Cell Phones >>
---
40:05 >>
John Bearss – Retirement Income to Last a Lifetime – Annuities and Life Insurance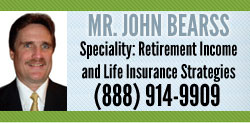 Finally, in this week's Retirement Minute segment, financial advisor John Bearss answers the question: How much money should I save for my emergency fund?
Related Headlines
How Much Should You Save For Emergencies? >>
Find a Christian Financial Advisor with our 100% Free Referral Service >>
>> John Bearss is a financial advisor with 26 years of experience. In addition to offering holistic retirement and financial planning advice, he also provides FTMWeekly listeners with 100% free financial coaching on our Five Levels of Financial Freedom. To schedule your free coaching session, call John Bearss directly at (888) 914-9909. Or you can email him at john @ cfanetwork.org
---
44:50 >>
Special Guest Interview – Nelson Nash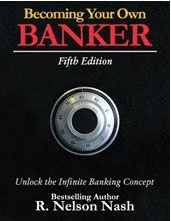 Then later, what if you could become your very own banker and never have to pay interest to the banksters again? My guest says it is possible. Nelson Nash is the author of the book, Becoming Your Own Banker and he will be here to share some of his insights using cash value life insurance as a savings vehicle.
Nelson Nash is the discoverer and developer of The Infinite Banking Concept™ and is a popular teacher and lecturer. Learn more at InfiniteBanking.org
Related Headlines
Becoming Your Own Banker (Buy the Book) >>
---