Podcast: Play in new window | Download (Duration: 1:03:11 — 57.8MB) | Embed
The Glenn Beck-Goldline Fiasco: On this week's program, Jerry Robinson takes a look at the Congressional investigation into the popular precious metals dealer, Goldline. And because Goldline is one of the top sponsors of the Glenn Beck Program, the debate is becoming politically charged. Jerry and Precious Metals expert, Tom Cloud, discuss the good, the bad, and the ugly of the growing fiasco.
Our special guest interview is with geopolitical analyst, author, and columnist, Jeff Nyquist, who joins us to discuss Chinese and Russian attempts to topple the U.S. economy. And we are proud to add a brand new segment this week: "Financial Strategies with John Bearss." Finally, precious metals expert Tom Cloud gives his Precious Metals Market Update.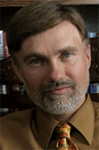 Special Guest Interview: Jeff Nyquist on Chinese and Russian Economic Warfare (Strategiccrisis.com)
(Geopolitical Analyst, Author, Columnist)


Jeff Nyquist is the author of the book, The Origins of the Fourth World War, and is currently a regular geopolitical columnist for Financial Sense Online. He also hosts the Jeff Nyquist Radio Show and is the founder of the Strategic Crisis Center on the web at strategiccrisis.com
Special Segment: Financial Strategies with John Bearss
John Bearss, Tax and Retirement Specialist
(Christian Advisor Referral)
John R. Bearss is a Retirement Specialist with the Christian Advisor Referral. He has been helping clients and financial professionals understand financial strategies for 24 years.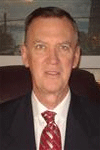 Precious Metals Market Update
Tom Cloud, Precious Metals Expert
(Turamali, Inc., President)
Thomas Cloud is the Chairman of the Board of Turamali, Inc. and has a long and successful advisory track record in both financial planning and tangible assets. His expertise as an financial counselor and thorough knowledge of the products he recommends has attracted an impressive list of individuals and major institutions from across the United States. Since 1977, Mr. Cloud has devoted his attention to all areas of tangible asset investing offering a "hands on" approach to each and every Turamali, Inc. client..