Podcast: Play in new window | Download (Duration: 1:03:27 — 58.1MB) | Embed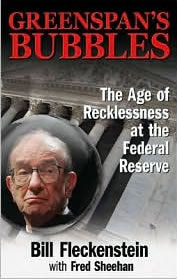 The 2011 Tax Tidal Wave
+ Greenspan's Bubbles: On this week's program, Jerry Robinson examines recent statements by President Barack Obama and Senator Nancy Pelosi, and discusses the three-fold tax tidal wave that will strike America on January 1, 2011. Are you prepared for the largest tax increase in American history? It's just six months away!
Our special guest interview is with popular author and Hedge Fund manager, Bill Fleckenstein. Bill talks about his book, "Greenspan's Bubbles", and shares his economic outlook and his current investment recommendations. Finally, precious metals expert Tom Cloud gives his Precious Metals Market Update.
Special Guest Interview: Greenspan's Bubbles
Bill Fleckenstein, Hedge Fund Manager, Author of "Greenspan's Bubbles", MSN Money Columnist
(Fleckensteincapital.com)

Bill Fleckenstein is president of Fleckenstein Capital, a money management firm based in Seattle. He writes a daily Market Rap column for his website, Fleckensteincapital.com, as well as the popular column Contrarian Chronicles for MSN Money. Bill Fleckenstein began writing a daily column on the Internet in 1996.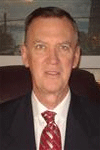 Precious Metals Market Update
Tom Cloud, Precious Metals Expert
(Turamali, Inc., President)

Thomas Cloud is the Chairman of the Board of Turamali, Inc. and has a long and successful advisory track record in both financial planning and tangible assets. His expertise as an financial counselor and thorough knowledge of the products he recommends has attracted an impressive list of individuals and major institutions from across the United States. Since 1977, Mr. Cloud has devoted his attention to all areas of tangible asset investing offering a "hands on" approach to each and every Turamali, Inc. client..