New! Monthly Conference Call with Jerry Robinson (December 2014)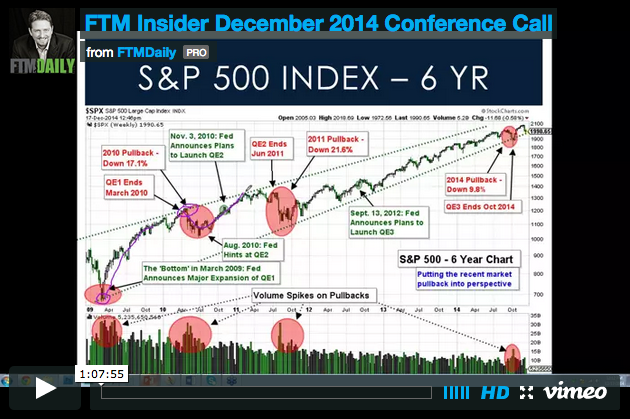 Subscribers login here to watch the above video.
On this month's video conference call, Jerry Robinson begins with an overview of the stock markets with his monthly Market Barometer update. He discusses the overall trend in U.S. stocks and how to proceed from here. He also provides an update on our recent investment in Chinese stocks, as well as reveals two countries he will be investing in soon (with two specific ETF ideas!).
Next, Jennifer Robinson dives into this month's income idea: option trading. She covers the basics of options, including what every new trader should know. Then, she explains how to determine what you should pay for an option and shows you a handy online calculator. Finally, she discusses the benefits of trading options instead of stocks and some of the common pitfalls of option trading.
Finally, Jerry answers questions live on the webinar from FTM Insiders and Profit Trakker subscribers.
If you are a subscriber, log in here. If you are not currently subscribed, you can learn more here.