We get a lot of questions about the tools and resources that we use in building an online business and making money online. Here are a few of the online services that we use here at FTMDaily.com and at many of our other websites.
Building a Website
I have been personally building and marketing my own websites for over 13 years. I have obviously seen a lot of changes over the years. Today, with the advent of many new do-it-yourself web technologies, I am no longer required to spend thousands  of dollars on web development.
WordPress: I highly recommend that anyone new to online business stick to WordPress. WordPress is simply a CMS (content management system) that dramatically simplifies the building and maintenence of your website. Best of all, its free!
Thesis Framework: When I first started using WordPress one of my initial complaints was that I didn't have creative control over every single element of my webpages. In early 2010, a friend introduced me to Thesis and I was instantly sold. Today, virtually all of my websites are run on the Thesis framework including FTMDaily.com.
WooThemes: Before I made the big switch over to Thesis, I was using WooThemes. They offer a wide variety of great WordPress themes can you can download and use instantly on your WordPress website.
Web Hosting

Article Writing
In order to make money online, it is important to create great content on a consistent. However, not everyone  has enough time to write articles each and every day. At times, we will outsource our article writing to reputable article writing services. Here's a few that we have experience with and have used in the past.
Articlez – Article Writing Service: This is a relatively cheap source for article writing. You can expect to pay $10-$15 for a 500-600 word article.  While you can find cheaper article services if you look around, what I like about Articlez is that they use 100% American writers which means that we don't have as much editing to do on the finished product.
Instant Article Wizard – Article Writing Software: At other times, we have not wanted to outsource our articles. Instead, we just needed a way to speed up the process. That is where this handy article writing software comes in. Check out this video to see how it works.
Email Marketing
Sometimes people are surprised when I tell them that over 75% of the money that I have earned over the last 13 years online has been directly related to my email subscriber list. One of the worst mistakes that I see aspiring online entrepreneurs consistently make is to ignore the importance of email marketing. It is not an exaggeration to say that email marketing provides the highest return on investment compared to all other marketing efforts. I have used a large number of email marketing tools over the years. Today, I use two email marketing providers each and every month.
Constant Contact:  I truly believe that Constant Contact is the most user-friendly email marketing service I have ever used. They offer hundreds of free colorful templates, one-click editing, and social media integration. And best of all, they are very affordable. Unlike most online services, Constant Contact offers a completely FREE 60 day trial. And no credit card is required. Go check it out for yourself risk-free. Also, when your 60 day trial expires, go here to grab a Constant Contact coupon code to save money!
Aweber: While Constant Contact performs well enough for the needs of most online businesses, some online businesses will need even more flexibility to run multiple campaigns. If you are in search of an excellent autoresponder service, look no further than Aweber. For more about the differences between Aweber and Constant Contact, check out our email marketing comparison guide.
Keyword Research
Micro Niche Finder: The trick to creating an online income is to position your website in between the people searching online with the products and services that they are looking for. However, this requires that you know what keywords those prospects are typing into the search engines. FTMDaily uses Micro Niche Finder to help us find relevant and profitable keywords to target with our website.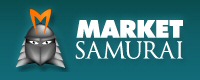 Updates coming soon…
Search Engine Optimization


Updates coming soon…
Website Statistics


Updates coming soon…