| | |
| --- | --- |
| | |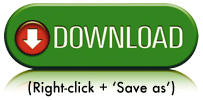 _________________________________
Obamacare, the Supreme Court, and You
…Plus, an update on the EU Bailout and 10 stocks on our radar now

On this week's program, Jerry Robinson, along with co-host Jennifer Robinson, discuss the recent controversial Supreme Court ruling on Obamacare. Also, Jerry dissects the latest EU bailout scheme and what it means to you.

Then, I am joined by Tom Cloud to discuss the latest events impacting gold and silver prices in this week's Precious Metals Market Update. If you would like a free consultation on buying gold and silver, or for a free review of your precious metals portfolio, call Tom Cloud at (800) 247-2812.
Later, Certified Financial Planner Jay Peroni checks in to provide us with a wrap of the financial markets and shares 10 stocks that he likes as we head into the month of July. Finally, Jerry and Jennifer open the listener mailbag to answer your financial questions on the air. This week, we tackle questions about life insurance and silver investing.
Have a question that you would like Jerry to answer? Ask your question here or phone in your question on question-line at (800) 609-5530, Ext. 3.
_________________________________