Podcast: Play in new window | Download (Duration: 1:18:04 — ) | Embed
| | |
| --- | --- |
| | |
_________________________________
How to Restore Liberty and End Tyranny in America

Jerry Robinson begins the program with a discussion on his latest article on 10 Ways to Restore Liberty and End Tyranny in America. Jerry explains that while America is in major trouble, his hope is that through education, we can re-ignite the hunger for liberty and freedom in America.
*** Read Jerry's new article, 10 Ways to Restore Liberty and End Tyranny in America ***
Later, Tom Cloud gives an update on the recent rally in gold, silver, and palladium prices in this week's Precious Metals Market Update. Tom also gives his thoughts on what next week may hold for gold and silver prices.
*** Miss last week's webinar with Tom Cloud? Watch the replay here. ***
*** Sign up to receive free email alerts and a free investor's kit from Tom Cloud ***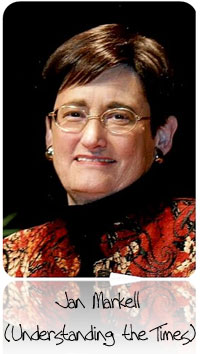 In Segment Two, Jerry is joined by Jan Markell. Markell is the Founder and President of Olive Tree Ministries and is the host of Understanding the Times, an international radio program committed to deciphering current events in light of the Bible.
Markell shares her thoughts on the current Middle East crisis, particularly in Iran. Her insights will help our listeners understand the evangelical thought process regarding America's foreign policy.
*** Click here for more information on Jan Markell ***
*** To listen to Jerry Robinson being interviewed on Jan Markell's radio show, click here ***

In our final segment, Jerry answers a listener question about gold mining stocks in this week's Listener Mailbag.
*** HAVE A QUESTION FOR JERRY? RECORD YOUR QUESTION ON OUR TOLL-FREE Q-LINE AT (800) 609-5530 ***
Then, Jay Peroni, CFP, discusses the benefits of adding alternative investments to your portfolio in this week's Investing Insight.
*** Looking for investment advice for your 401(k)? Click here to get more information. ***
Finally, we conclude with the Retirement Minute with John Bearss. This week, John explains a saving strategy that can lead to an early retirement.
_________________________________

Your Host: Jerry Robinson
(Economist, Best-Selling Author)
Jerry Robinson is an economist, published author, columnist, radio talk show host, and international conference speaker. Robinson has been quoted as an economic authority by USA Today, FoxNews and many other news agencies. His columns have appeared regularly in numerous print and web publications, including WorldNetDaily, Townhall, and FinancialSense. In addition, Robinson is also the Editor-in-Chief of the popular economic newsletter, Follow the Money Quarterly. He resides in Texas with his beautiful wife.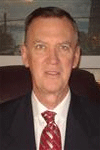 Tom Cloud, Precious Metals Expert (Turamali, Inc., President)
Thomas Cloud is the Chairman of the Board of Turamali, Inc. and has a long and successful advisory track record in both financial planning and tangible assets. His expertise as an financial counselor and thorough knowledge of the products he recommends has attracted an impressive list of individuals and major institutions from across the United States. Since 1977, Mr. Cloud has devoted his attention to all areas of tangible asset investing offering a "hands on" approach to each and every Turamali, Inc. client. For more information about Precious Metals Investing, click here.
The Retirement Minute with John Bearss
John Bearss, Retirement Specialist (Christian Financial Advisor Network)
John R. Bearss is a Retirement Specialist with the Christian Financial Advisor Network. He has been successfully helping clients nearing retirement generate lifetime income streams for 25 years.