Podcast: Play in new window | Download (Duration: 1:15:42 — 113.2MB) | Embed
Nullification: How To Resist Federal Tyranny in the 21st Century
On this week's program, FTMWeekly Financial Radio host Jerry Robinson gives his weekly wrap of the top national and global news, his weekly market report, and explains why the Federal Reserve's new round of quantitative easing is nothing more than a deal with the devil.
In our special guest interview, Jerry sits down with New York Times best-selling author, Thomas E. Woods, Jr. In this interview, Tom discusses his latest groundbreaking book, Nullification: How to Resist Federal Tyranny in the 21st Century. In addition, Tom gives his view on this week's mid-term elections and the Fed announcement of fresh monetary stimulus.
Also, precious metals advisor, Tom Cloud, provides his weekly insights and commentary on the gold and silver markets in this week's "Precious Metals Market Update."
And in our popular weekly segment, "Financial Strategies with John Bearss", Retirement Specialist John Bearss provides some important year-end financial housecleaning tips.

Special Guest Interview: Thomas E. Woods, Jr., New York Times Best-Selling Author (http://www.statenullification.com)
(Best Selling Author, Scholar)
Thomas E. Woods, Jr. Thomas E. Woods, Jr., is the New York Times bestselling author of ten books. A senior fellow of the Ludwig von Mises Institute, Woods holds a bachelor's degree in history from Harvard and his master's, M.Phil., and Ph.D. from Columbia University. You can learn more about Thomas Woods on the web at http://www.statenullification.com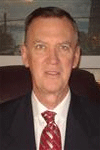 Precious Metals Market Update
Tom Cloud, Precious Metals Expert
(Turamali, Inc., President)
Thomas Cloud is the Chairman of the Board of Turamali, Inc. and has a long and successful advisory track record in both financial planning and tangible assets. His expertise as an financial counselor and thorough knowledge of the products he recommends has attracted an impressive list of individuals and major institutions from across the United States. Since 1977, Mr. Cloud has devoted his attention to all areas of tangible asset investing offering a "hands on" approach to each and every Turamali, Inc. client.
Special Segment: Financial Strategies with John Bearss
John Bearss, Tax and Retirement Specialist
(Christian Advisor Referral)
John R. Bearss is a Retirement Specialist with the Christian Advisor Referral. He has been helping clients and financial professionals understand financial strategies for 24 years..

HELP US SPREAD THE WORD! CLICK THIS BUTTON TO SHARE THIS RADIO PROGRAM WITH YOUR FRIENDS AND FAMILY.