Podcast: Play in new window | Download (Duration: 1:24:45 — 114.0MB) | Embed
Subscribe to our RSS Feed and get the FTM Weekly Radio Show delivered each week.
Subscribe to FTMWeekly through iTunes.
How to Grow Your Wealth and Pay Less in Taxes
On this week's program, FTM Weekly's Jerry Robinson, begins the program with the Weekly Wrap of the news and his Weekly Market Report. Precious Metals advisor Tom Cloud joins Jerry to discuss the week's gold and silver markets in the Precious Metals Market Update.
In segment two, Jerry hosts a special extended interview with Tom Wheelwright. Tom is a CPA, real estate investor, and the founder and CEO of Provision Wealth Strategists. According to Tom, taxes are one of the most powerful tools for building wealth. In the interview, he explains how the average individual investor can learn the rules of the tax game by permanently lowering their tax bill and creating permanent wealth.
In segment three, Jerry unveils our special product offer for the month of December. This is followed by our weekly segment, "Financial Strategies with John Bearss", in which Retirement Specialist John Bearss continues a special series on the topic of estate planning. Finally, Jerry reviews audience responses to our previous Final Thought, and then asks a new question in this week's Final Thought segment.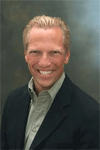 Special Guest Interview: Tom Wheelwright (http://www.provisionwealth.com)
(CPA, Real Estate Investor, and the founder and CEO of Provision Wealth Strategist)
Tom Wheelwright is a CPA, real estate investor, and is the founder and CEO of ProVision Wealth Strategists, a consulting firm focusing upon innovative wealth and tax strategies. In addition, he is a published author on partnership and corporation tax strategies and his ideas have been featured in two books in the Rich Dad Poor Dad™ series. You can learn more about Tom Wheelwright on the web at http://www.provisionwealth.com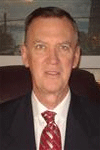 Precious Metals Market Update
Tom Cloud, Precious Metals Expert
(Turamali, Inc., President)
Thomas Cloud is the Chairman of the Board of Turamali, Inc. and has a long and successful advisory track record in both financial planning and tangible assets. His expertise as an financial counselor and thorough knowledge of the products he recommends has attracted an impressive list of individuals and major institutions from across the United States. Since 1977, Mr. Cloud has devoted his attention to all areas of tangible asset investing offering a "hands on" approach to each and every Turamali, Inc. client.
Special Segment: Financial Strategies with John Bearss
John Bearss, Tax and Retirement Specialist
(Christian Advisor Referral)
John R. Bearss is a Retirement Specialist with the Christian Advisor Referral. He has been helping clients and financial professionals understand financial strategies for 24 years..