Podcast: Play in new window | Download (Duration: 1:08:00 — 91.5MB) | Embed
How (And When) The Dollar Will Collapse
On this week's program, Congress approved and passed an extension on the Bush tax cuts, but at what cost? Also on this week's program, new protests in Greece and what they mean for America's future, plus is the United Nations planning to regulate the internet?
Also, is the U.S. dollar really going to collapse? And if so, when, and what will a collapse in the dollar mean to you and to this nation? I will provide my commentary.
This week I will be joined by a veteran commodities floor trader at the Chicago Mercantile Exchange, Bill Provenzano. Bill is known as The Christian Trading Coach and will be here to give us his tips for trading and will provide his perspective on the global commodities markets. As always, I'll provide my Weekly Market Report and I'll be joined by precious metals advisor Tom Cloud who will be here for our Precious Metals Market Update and John Bearss with this week's financial strategy. And finally, in our Final Thought, we want to know what you think: Will Precious Metals go higher or lower in 2011?
Friends, this is our final program of  2010 and we have so much to cover. You are listening to the best hour in radio. This is Follow the Money Weekly radio. The program begins… right now.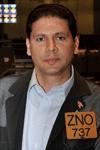 Special Guest Interview: Bill Provenzano (ChristianTradingCoach.com)
(Former Commodities Floor Trader, Christian Trading Coach)
Bill Provenzano was a highly successful commodity futures trader for over 20 years. He has worked both at the Chicago Board of Trade and the Chicago Mercantile Exchange. He is known as the The Christian Trading Coach, providing biblically-based coaching and mentoring for traders. He is also known for his "10 Biblical Principles for Trading Success", and he also publishes a monthly newsletter called "Upside Breakout." You can learn more at http://christiantradingcoach.com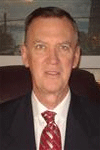 Precious Metals Market Update
Tom Cloud, Precious Metals Expert
(Turamali, Inc., President)
Thomas Cloud is the Chairman of the Board of Turamali, Inc. and has a long and successful advisory track record in both financial planning and tangible assets. His expertise as an financial counselor and thorough knowledge of the products he recommends has attracted an impressive list of individuals and major institutions from across the United States. Since 1977, Mr. Cloud has devoted his attention to all areas of tangible asset investing offering a "hands on" approach to each and every Turamali, Inc. client.
Special Segment: Financial Strategies with John Bearss
John Bearss, Tax and Retirement Specialist
(Christian Advisor Referral)
John R. Bearss is a Retirement Specialist with the Christian Advisor Referral. He has been helping clients and financial professionals understand financial strategies for 24 years..

HELP US SPREAD THE WORD! CLICK THIS BUTTON TO SHARE THIS RADIO PROGRAM WITH YOUR FRIENDS AND FAMILY.