Podcast: Play in new window | Download (Duration: 55:42 — 52.5MB) | Embed
The Day After the Dollar Crashes: How to Prepare for Hyperinflation
On this week's program, a devastating earthquake and tsunami rocks Japan. Hundreds are confirmed dead. Thousands are missing. We'll bring you the latest.
And another volatile week on Wall Street sends oil prices, stocks, and commodities tumbling and gold and silver higher. In our Weekly Market Report, we will recap the highlights of this week's financial news and market action in stocks, bonds, currencies, commodities, energy, and precious metals. And precious metals advisor, Tom Cloud, will be here with his Precious Metals Market Update.
In Segment Two, I'll be joined in a special interview by author, Damon Vickers. Damon will be here to discuss his latest book, The Day After the Dollar Crashes: A Survival Guide for the Rise of the New World Order.
And finally, in this week's Financial Strategy segment, Retirement Specialist, John Bearss, continues his four-part series on the benefits of adding cash-value life insurance to your financial plan.
We have a great program lined up for you today. So get ready as we have a lot to cover… You are listening to Follow the Money Weekly. The best hour in radio begins… right now!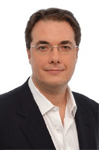 Special Guest Interview: Damon Vickers
(Author, Financial Professional)
Damon Vickers is the chief investment officer of Nine Points Capital Partners, an investment firm based in Seattle, Washington and is the author of a brand new book, The Day After the Dollar Crashes: A Survival Guide for the Rise of the New World Order.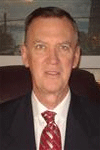 Precious Metals Market Update
Tom Cloud, Precious Metals Expert
(Turamali, Inc., President)
Thomas Cloud is the Chairman of the Board of Turamali, Inc. and has a long and successful advisory track record in both financial planning and tangible assets. His expertise as an financial counselor and thorough knowledge of the products he recommends has attracted an impressive list of individuals and major institutions from across the United States. Since 1977, Mr. Cloud has devoted his attention to all areas of tangible asset investing offering a "hands on" approach to each and every Turamali, Inc. client.
Special Segment: Financial Strategies with John Bearss
John Bearss, Tax and Retirement Specialist
(Christian Advisor Referral)
John R. Bearss is a Retirement Specialist with the Christian Advisor Referral. He has been helping clients and financial professionals understand financial strategies for 24 years.
HELP US SPREAD THE WORD! CLICK THIS BUTTON TO SHARE THIS RADIO PROGRAM WITH YOUR FRIENDS AND FAMILY.
Related articles