Podcast: Play in new window | Download (Duration: 1:19:11 — 71.2MB) | Embed
(Having trouble listening with our audio player? Download this week's mp3 file here and open it with your own preferred media player.)
_________________________________
Jerry's Major Announcement: How To Bring "True Wealth" To Your Community
On this week's program, I have an very exciting announcement about a brand new program that we are launching in conjunction with our Building True Wealth Seminars. In Segment One I will share that announcement and I will also be joined by Pastor Bob Joka from Pennsylvania, who recently held our Building True Wealth Seminar in his church. Pastor Bob and I will discuss how the concepts and principles that were shared through our Building True Wealth seminar has impacted his church.
Then, in Segment Two, I'll be joined in a special interview with billionaire businessman, Steve Forbes. Steve is back on the program this time to discuss the gold standard, the stock market, the U.S. housing market, and what it takes to run a successful business.
Then finally, in Segment Three, I'll be joined by Precious Metals advisor Tom Cloud in this week's Precious Metals Market Update.
And in this week's Financial Strategy segment, Retirement Specialist, John Bearss, tackles two questions from our listeners: One question is on the pros and cons of taking an early retirement and the second question has to do with reverse mortgages.
We have a special program lined up for you today. So get ready as we have a lot to cover… You are listening to Follow the Money Weekly. The best hour in radio begins… right now!
(Economist, Best-Selling Author)
Jerry Robinson is an economist, published author, columnist, radio talk show host, and international conference speaker. Robinson has been quoted as an economic authority by USA Today, FoxNews and many other news agencies. His columns have appeared regularly in numerous print and web publications, including WorldNetDaily, Townhall, and FinancialSense. In addition, Robinson is also the Editor-in-Chief of the popular economic newsletter, Follow the Money Quarterly. He resides in Texas with his beautiful wife.
Special Guest Interview: Steve Forbes
(Chairman and Editor-in-Chief, Forbes Media)
Steve Forbes is a well known businessman and author, and is one of America's top publishers. He is the editor-in-chief of business magazine Forbes as well as president and CEO of its publisher, Forbes Media. He was a Republican candidate in the U.S. Presidential primaries in 1996 and 2000. You can learn more about Steve Forbes on the web at http://www.forbes.com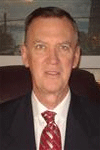 Precious Metals Market Update Tom Cloud, Precious Metals Expert (Turamali, Inc., President) Thomas Cloud is the Chairman of the Board of Turamali, Inc. and has a long and successful advisory track record in both financial planning and tangible assets. His expertise as an financial counselor and thorough knowledge of the products he recommends has attracted an impressive list of individuals and major institutions from across the United States. Since 1977, Mr. Cloud has devoted his attention to all areas of tangible asset investing offering a "hands on" approach to each and every Turamali, Inc. client.
Special Segment: Financial Strategies with John Bearss John Bearss, Retirement Specialist (Christian Advisor Referral) John R. Bearss is a Retirement Specialist with the Christian Advisor Referral. He has been helping clients and financial professionals understand financial strategies for 24 years.
HELP US SPREAD THE WORD! CLICK THIS BUTTON TO SHARE THIS RADIO PROGRAM WITH YOUR FRIENDS AND FAMILY.