Podcast: Play in new window | Download (Duration: 1:15:08 — 66.7MB) | Embed
FTMWeekly Financial Radio Show: Is QE3 On The Way? – An Interview with Dr. Jerome Corsi
On this week's program, the human toll and the economic impact of Japan's March 11 earthquake and tsunami. We'll bring you an update. And this week, the Federal Reserve tries to downplay a potential QE3… I'll tell you what is really going on.  It all tops our news this morning. In our Weekly Market Report, we will recap the highlights of this week's market action in stocks, bonds, currencies, commodities, energy, and precious metals. And precious metals advisor, Tom Cloud, will be here with his Precious Metals Market Update.
In Segment Two, I'll be joined in a special interview by #1 NY Times best-selling author, Dr. Jerome Corsi. He will be here to discuss the direction of the U.S. economy, the future of the global currency system, and where you should be investing your money right now.
And finally, in this week's Financial Strategy segment, Retirement Specialist, John Bearss, continues his four-part series on the benefits of adding cash-value life insurance to your financial plan.
We have a great program lined up for you today. So get ready as we have a lot to cover… You are listening to Follow the Money Weekly. The best hour in radio begins… right now!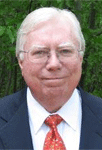 Special Guest Interview: Dr. Jerome Corsi
(#1 New York Times Best-Selling Author, Financial Advisor)
Dr. Jerome Corsi holds a Ph.D. from Harvard and has authored many books, including the #1 New York Times best-sellers, "The Obama Nation" and "Unfit for Command." Dr. Corsi is the Senior Managing Director in the Financial Services Group at Gilford Securities, as well as a senior staff writer for WND.com.
You can learn more at http://www.1776nation.com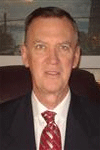 Precious Metals Market Update
Tom Cloud, Precious Metals Expert
(Turamali, Inc., President)
Thomas Cloud is the Chairman of the Board of Turamali, Inc. and has a long and successful advisory track record in both financial planning and tangible assets. His expertise as an financial counselor and thorough knowledge of the products he recommends has attracted an impressive list of individuals and major institutions from across the United States. Since 1977, Mr. Cloud has devoted his attention to all areas of tangible asset investing offering a "hands on" approach to each and every Turamali, Inc. client.
Special Segment: Financial Strategies with John Bearss
John Bearss, Tax and Retirement Specialist
(Christian Advisor Referral)
John R. Bearss is a Retirement Specialist with the Christian Advisor Referral. He has been helping clients and financial professionals understand financial strategies for 24 years.
HELP US SPREAD THE WORD! CLICK THIS BUTTON TO SHARE THIS RADIO PROGRAM WITH YOUR FRIENDS AND FAMILY.
Related articles