Podcast: Play in new window | Download (Duration: 1:44:43 — 94.1MB) | Embed
Exposing the Shadow Government: An Interview with Grant Jeffrey
On this week's program, a seminal showdown strikes in the heart of Wisconsin as government workers protest to hold on to all of their benefits despite a $3.6 budget shortfall in that state. We'll provide our insights…
And this week, President Barack Obama revealed his 2012 Budget proposal. The price tag: $3.73 trillion. Jerry will provide his commentary…
Plus, in this week's special interview, I'll be joined by Grant Jeffrey, author of a book entitled: Shadow Government: How the Secret Global Elite Are Using Surveillance Against You. You won't want to miss this very interesting interview.
As always, I'll provide my Weekly Market Report and I'll be joined in a special interview by precious metals advisor Tom Cloud with his Precious Metals Market Update.
And finally, in this week's Financial Strategy segment, Retirement Specialist, John Bearss, provides some smart tax strategies that everyone can use as we head into this year's tax season. We have a great program lined up for you today. So get ready as we have a lot to cover…
You are listening to Follow the Money Weekly. The best hour in radio begins… right now!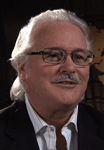 Special Guest Interview: Grant Jeffrey (Best-Selling Author, Prophecy Expert, Documentary Filmmaker) Grant Jeffrey the chairman of Frontier Research Publications, Inc and is the best-selling author of over 27 books, including Shadow Government: How the Secret Global Elite Are Using Surveillance Against You. Grant is recognized as one of the leading teachers on Bible prophecy and an intelligent defense of the Christian faith.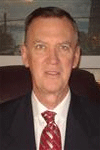 Precious Metals Market Update Tom Cloud, Precious Metals Expert (Turamali, Inc., President) Thomas Cloud is the Chairman of the Board of Turamali, Inc. and has a long and successful advisory track record in both financial planning and tangible assets. His expertise as an financial counselor and thorough knowledge of the products he recommends has attracted an impressive list of individuals and major institutions from across the United States. Since 1977, Mr. Cloud has devoted his attention to all areas of tangible asset investing offering a "hands on" approach to each and every Turamali, Inc. client.
Special Segment: Financial Strategies with John Bearss John Bearss, Tax and Retirement Specialist (Christian Advisor Referral) John R. Bearss is a Retirement Specialist with the Christian Advisor Referral. He has been helping clients and financial professionals understand financial strategies for 24 years.