Podcast: Play in new window | Download (Duration: 59:06 — ) | Embed
| | |
| --- | --- |
| | |
_________________________________
We Will Never Forget: Remembering September 11
On this week's program, Jerry begins the show with a very special look back at the tragic events of September 11, 2001. We take a moment to remember… So many precious men, women, and children lost their lives on that horrific day. Jerry also salutes the brave men and women of the American military who have given their lives to protect the American people.
Later, Jerry provides his thoughts about week's Republican Presidential Debate as well as President Barack Obama's speech to Congress.
Veteran precious metals advisor, Tom Cloud, joins Jerry to provide the latest news on gold and silver in this week's Precious Metals Market Update. And with the European debt crisis threatening the global economy, Jerry invites European market analyst, Brian Whitmer, on to the program to give his insights into the turmoil in Europe.
And, we conclude with our newest weekly segment, the Retirement Minute. This week, Retirement Specialist, John Bearss, discusses a retirement income strategy.
If you want practical financial strategies, do not touch that dial.
Friends, we have a great program lined up for you this morning… So get ready… You are listening to Follow the Money Weekly. The best hour in radio begins… right now!

Your Host: Jerry Robinson
(Economist, Best-Selling Author)
Jerry Robinson is an economist, published author, columnist, radio talk show host, and international conference speaker. Robinson has been quoted as an economic authority by USA Today, FoxNews and many other news agencies. His columns have appeared regularly in numerous print and web publications, including WorldNetDaily, Townhall, and FinancialSense. In addition, Robinson is also the Editor-in-Chief of the popular economic newsletter, Follow the Money Quarterly. He resides in Texas with his beautiful wife.

This Week's Special Guest Interview
Brian Whitmer, European Market Analyst (Elliott Wave International)
Brian Whitmer is editor of The European Financial Forecast and contributes the European stock section of Global Market Perspective. Brian's analysis and forecasts are quoted in European media outlets and he has been interviewed by notable U.S. media including Yahoo! Finance and Fortune.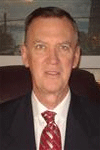 Precious Metals Market Update
Tom Cloud, Precious Metals Expert (Turamali, Inc., President)
Thomas Cloud is the Chairman of the Board of Turamali, Inc. and has a long and successful advisory track record in both financial planning and tangible assets. His expertise as an financial counselor and thorough knowledge of the products he recommends has attracted an impressive list of individuals and major institutions from across the United States. Since 1977, Mr. Cloud has devoted his attention to all areas of tangible asset investing offering a "hands on" approach to each and every Turamali, Inc. client.
Financial Strategies with John Bearss
John Bearss, Retirement Specialist (Christian Advisor Referral)
John R. Bearss is a Retirement Specialist with the Christian Advisor Referral. He has been helping clients and financial professionals understand financial strategies for 24 years.
HELP US SPREAD THE WORD! CLICK THIS BUTTON TO SHARE THIS RADIO PROGRAM WITH YOUR FRIENDS AND FAMILY.