Podcast: Play in new window | Download (Duration: 1:19:59 — ) | Embed
| | |
| --- | --- |
| | |
_________________________________
Preparing for Hyperinflation – What To Do Now
On this week's program, stock prices get hammered again this week as investors fear that a global recession lies straight ahead. What do you need to know to weather the next bout of this continuing economic storm? In this week's special guest interview, FTMWeekly Financial Radio welcomes popular wealth manager, Puru Saxena. Puru and Jerry discuss this week's market action and provide you with solid investment ideas that you can use right now to prepare for the coming hyperinflation in the United States.
Also, while stocks have been going down, gold prices have been exploding to the upside. Our good friend, and long time precious metals advisor, Tom Cloud, is here to help you understand what's happening with gold prices, and we also have an update on silver and palladium in this week's Precious Metals Market Update.
But first, we begin the program with a look at the importance of diversifying your savings with foreign currencies and precious metals. This week, Jerry continues his series on how you can achieve lasting financial security by using our very own Five Levels of Financial Freedom. If you are looking for practical financial strategies, you have found the right place.
Friends, we have a great program lined up for you this morning… So get ready… You are listening to Follow the Money Weekly. The best hour in radio begins… right now!

Your Host: Jerry Robinson
(Economist, Best-Selling Author)
Jerry Robinson is an economist, published author, columnist, radio talk show host, and international conference speaker. Robinson has been quoted as an economic authority by USA Today, FoxNews and many other news agencies. His columns have appeared regularly in numerous print and web publications, including WorldNetDaily, Townhall, and FinancialSense. In addition, Robinson is also the Editor-in-Chief of the popular economic newsletter, Follow the Money Quarterly. He resides in Texas with his beautiful wife.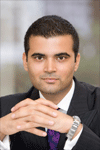 This Week's Special Guest Interview
Puru Saxena, Wealth Manager, Investment Strategist(Puru Szena Wealth Management, Founder)
Puru Saxena is the founder of Puru Saxena Wealth Management. Vastly experienced and respected in his field, he is a registered investment advisor and money manager with the SFC of Hong Kong. He conducts in-depth macro-economic research, formulates our firm's investment strategy and manages discretionary investment portfolios for our clients. Puru's firm and his commentaries can be found on the web at http://www.purusaxena.com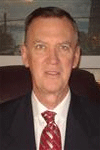 Precious Metals Market Update
Tom Cloud, Precious Metals Expert (Turamali, Inc., President)
Thomas Cloud is the Chairman of the Board of Turamali, Inc. and has a long and successful advisory track record in both financial planning and tangible assets. His expertise as an financial counselor and thorough knowledge of the products he recommends has attracted an impressive list of individuals and major institutions from across the United States. Since 1977, Mr. Cloud has devoted his attention to all areas of tangible asset investing offering a "hands on" approach to each and every Turamali, Inc. client.
HELP US SPREAD THE WORD! CLICK THIS BUTTON TO SHARE THIS RADIO PROGRAM WITH YOUR FRIENDS AND FAMILY.