Podcast: Play in new window | Download (Duration: 1:24:21 — 80.5MB) | Embed
The "Real" State of the Union + When Technology Fails
On this week's program, a shocking new report from the Congressional Budget Office claims that this year's budget deficit will reach a record-breaking $1.5 trillion. How will Washington respond? Plus, the verdict is in on the Financial Crisis. The Commission charged with discovering the real root causes has just released its findings. Who's to blame? We will explain. And, the Wall Street Journal reported this week that the number of church buildings being foreclosed is on the rise. Are church foreclosures becoming a new trend? I'll provide my commentary. And, President Barack Obama gave his State of the Union address this week. But we were not impressed. We'll tell you why.
Plus, in this week's special interview, I'll be joined by best-selling author, Matthew Stein. Matthew and I will discuss his highly informative and best-selling book, When Technology Fails. As always, I'll provide my Weekly Market Report and I'll be joined in a special interview with precious metals advisor Tom Cloud. What happened to gold and silver prices? Tom will share his insights in this week's Precious Metals Market Update. And finally, in this week's Financial Strategy segment, what would happen to your income if you were injured? Retirement Specialist John Bearss will be here to discuss why disability insurance should be considered for your financial gameplan…
We have a great program lined up for you today. So get ready as we have a lot to cover… You are listening to Follow the Money Weekly. The best hour in radio begins… right now!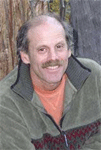 Special Guest Interview: Matthew Stein (http://www.whentechfails.com) (Best-Selling Author, Columnist, Engineer)
Matthew Stein is the author of the best-selling book, When Technology Fails, a comprehensive manual on sustainable living skills. He holds his degree in mechanical engineering from the Massachusetts Institute of Technology (MIT). Stein has appeared on numerous radio and television programs and is a repeat guest on Fox News, Lionel, Coast-to-Coast AM, and the Thom Hartmann Show.
You can learn more at http://www.whentechfails.com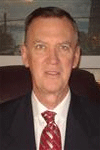 Precious Metals Market Update
Tom Cloud, Precious Metals Expert
(Turamali, Inc., President)
Thomas Cloud is the Chairman of the Board of Turamali, Inc. and has a long and successful advisory track record in both financial planning and tangible assets. His expertise as an financial counselor and thorough knowledge of the products he recommends has attracted an impressive list of individuals and major institutions from across the United States. Since 1977, Mr. Cloud has devoted his attention to all areas of tangible asset investing offering a "hands on" approach to each and every Turamali, Inc. client.
Special Segment: Financial Strategies with John Bearss
John Bearss, Tax and Retirement Specialist
(Christian Advisor Referral)
John R. Bearss is a Retirement Specialist with the Christian Advisor Referral. He has been helping clients and financial professionals understand financial strategies for 24 years.
HELP US SPREAD THE WORD! CLICK THIS BUTTON TO SHARE THIS RADIO PROGRAM WITH YOUR FRIENDS AND FAMILY.