Podcast: Play in new window | Download (Duration: 1:18:28 — 70.9MB) | Embed
The Battle for Egypt: Change is Coming
On this week's program, what is happening in Egypt and where is it all heading? We'll examine the latest news… Plus, a new jobs report shows that the U.S. unemployment rate has dropped to 9.0%. Is this a sign that the U.S. economy is recovering? We'll break it down and give you the real details… And House Republicans are proposing new budget cuts… But are they enough? I'll explain. And food prices are soaring around the globe… Who's to blame and what does it all mean?
Plus, in this week's special interview, I'll be joined by author and researcher, L.A. Marzulli. L.A. and I will discuss the unfolding chaos in Egypt as well as Washington's plans to revive the Internet kill switch legislation. As always, I'll provide a financial news update in my Weekly Market Report and I will be joined by precious metals advisor Tom Cloud with his Precious Metals Market Update. And finally, in this week's Financial Strategy segment, Retirement Specialist, John Bearss, will join me on the phone for a special interview. He and I will discuss the basic steps of getting a financial plan started for you and your family.
We have a great program lined up for you today. So get ready as we have a lot to cover… You are listening to Follow the Money Weekly. The best hour in radio begins… right now!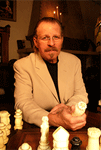 Special Guest Interview: L.A. Marzulli (http://www.lamarzulli.net)
(Best-Selling Author, Researcher, Lecturer)
L.A. Marzulli is the author of the non fiction work, Politics, Prophecy & the Supernatural. The book packs a hard hitting expose of how the current political landscape may bring about ancient Biblical prophecies, which then may trigger supernatural events that are foretold in the book of Daniel and Revelation.  You can learn more at http://www.lamarzulli.net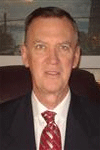 Precious Metals Market Update
Tom Cloud, Precious Metals Expert
(Turamali, Inc., President)
Thomas Cloud is the Chairman of the Board of Turamali, Inc. and has a long and successful advisory track record in both financial planning and tangible assets. His expertise as an financial counselor and thorough knowledge of the products he recommends has attracted an impressive list of individuals and major institutions from across the United States. Since 1977, Mr. Cloud has devoted his attention to all areas of tangible asset investing offering a "hands on" approach to each and every Turamali, Inc. client.
Special Segment: Financial Strategies with John Bearss
John Bearss, Tax and Retirement Specialist
(Christian Financial Advisor Network)
John R. Bearss is a Retirement Specialist with the Christian Advisor Referral. He has been helping clients and financial professionals understand financial strategies for 24 years.
HELP US SPREAD THE WORD! CLICK THIS BUTTON TO SHARE THIS RADIO PROGRAM WITH YOUR FRIENDS AND FAMILY.