Podcast: Play in new window | Download (Duration: 1:07:33 — 65.2MB) | Embed
A Nation Reborn: The Latest on a Post-Mubarak Egypt
On this week's program, after three decades of ruling Egypt with an iron fist, President Hosni Mubarak stepped down on Friday… We'll bring you the latest.
Plus, more signs of inflation this week… What does it mean to you?
And more headwinds in the U.S. housing market… Have we seen the end of low mortgage rates? I'll explain… And what's up with gold prices in 2011?
In this week's commentary, I will give three reasons why I believe that gold is heading higher…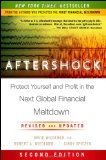 Plus, in this week's special interview, I'll be joined by Robert Wiedemer, author of a book entitled: Aftershock: Protect Yourself and Profit in the Next Global Financial Meltdown. Bob Wiedemer and I will discuss the U.S. economic crisis, emerging markets, and much more.
As always, I'll provide my Weekly Market Report and I'll be joined in a special interview by precious metals advisor Tom Cloud with his Precious Metals Market Update.
And finally, in this week's Financial Strategy segment, Retirement Specialist, John Bearss, will conclude his two part series on the importance of disability income insurance to your financial plan.
We have a great program lined up for you today. So get ready as we have a lot to cover… You are listening to Follow the Money Weekly. The best hour in radio begins… right now!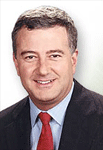 Special Guest Interview: Robert Weidemer (Best-Selling Author, Economic Forecaster)
Robert Wiedemer is President and CEO of the Foresight Group, a macroeconomic and risk assessment firm that helps investors and businesses make better decisions through well informed and objective economic forecasts and analysis. He is the author of Aftershock: Protect Yourself and Profit in the Next Global Financial Meltdown.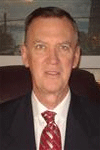 Precious Metals Market Update Tom Cloud, Precious Metals Expert (Turamali, Inc., President) Thomas Cloud is the Chairman of the Board of Turamali, Inc. and has a long and successful advisory track record in both financial planning and tangible assets. His expertise as an financial counselor and thorough knowledge of the products he recommends has attracted an impressive list of individuals and major institutions from across the United States. Since 1977, Mr. Cloud has devoted his attention to all areas of tangible asset investing offering a "hands on" approach to each and every Turamali, Inc. client.
Special Segment: Financial Strategies with John Bearss John Bearss, Tax and Retirement Specialist (Christian Advisor Referral) John R. Bearss is a Retirement Specialist with the Christian Advisor Referral. He has been helping clients and financial professionals understand financial strategies for 24 years.