Contact Form Shortcode Error: Invalid form number in shortcode.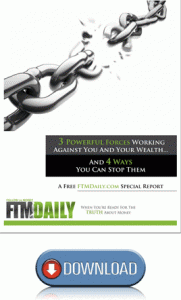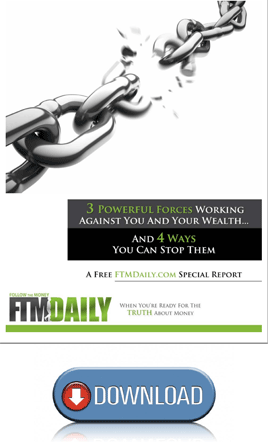 Congratulations! You are now a part of the growing FTMDaily.com subscriber community!

It is great to have you. FTMDaily.com is more than just another website. We are a group of financial minds that are committed to helping you become a better investor.
But our focus does not end with investing alone…
We also want to teach you how to create multiple streams of income so that you can break free from the vicious cycle of our modern debt slavery system.
FTMDaily.com was founded by Jerry Robinson. Jerry is a long-time investor, a successful online (and offline) entrepreneur, a best-selling author, and a trained economist from the Austrian school of economics.
Jerry will be your guide, along with many of his closest associates. Our mission is clear. We want to help you succeed!
So, once again, welcome to the FTMDaily community!

Finally, enjoy your free special report written by Jerry Robinson. You can download it here. (Right-click as 'save as')
Thank you,
FTMDaily.com Staff

---
---
CHECK OUT THESE GREAT FREE RESOURCES
WATCH OUR LATEST WEBINAR: THE TOP 10 STOCKS FOR 2012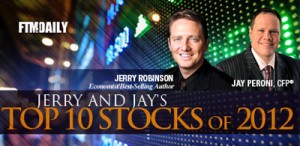 LISTEN TO JERRY'S WEEKLY FINANCIAL RADIO SHOW HERE

LISTEN TO THIS WEEK'S PRECIOUS METALS MARKET UPDATE


WHAT LEVEL ARE YOU ON? CLICK HERE TO LEARN MORE