Podcast: Play in new window | Download (Duration: 57:40 — 52.8MB) | Embed
Time to Buy the Euro?
On this week's program, Jerry Robinson provides his insights concerning the U.S. National Debt, the price of gold, along with an in-depth look at the other important headlines of the week.
Our special guest interview is with Tim W. Wood, CPA (Cycles News and Views newsletter). Mr. Wood discusses his unique approach to investing using technical analysis, market cycles, and Dow Theory.
Also, precious metals expert, Tom Cloud gives his Precious Metals Market Update and we conclude with your Question of the Week.

Special Guest Interview: Overview of Cycles and Dow Theory with Tim Wood, CPA

Tim Wood, Certified Public Accountant
(Cycles News and Views newsletter) Tim W. Wood, CPA is author of the newsletter Cycles News and Views. His website, http://www.cyclesman.info, provides investors with a place where they can obtain truthful, non-biased, factual information about the financial markets. The information presented in his website is based on technical analysis and not on the Hope and Hype heard by the so-called mainstream "analysts."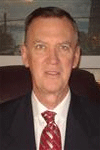 Precious Metals Market Update
Tom Cloud, Precious Metals Expert
(Turamali, Inc., President)
Thomas Cloud is the Chairman of the Board of Turamali, Inc. and has a long and successful advisory track record in both financial planning and tangible assets. His expertise as an financial counselor and thorough knowledge of the products he recommends has attracted an impressive list of individuals and major institutions from across the United States. Since 1977, Mr. Cloud has devoted his attention to all areas of tangible asset investing offering a "hands on" approach to each and every Turamali, Inc. client..