An Interview with Michael Tanner, senior fellow at CATO Institute
(FTMDaily – Houston)  Michael Tanner, author and a CATO Institute senior fellow,
 is our guest
on FTMWeekly Radio. Jerry talks with him about the ins and outs of Obamacare, current economic issues, and possible solutions.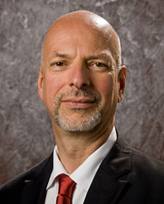 Here's an excerpt from Tanner's comments:
"People tend to focus on the 15-trillion dollar national debt.  That's sort of the debt that's on the books.  It's the debt held by the public, which is the bonds that people hold in their portfolios or their bank's institutions have, or increasingly, the Chinese hold and also, intergovernmental debt, which is the government debt that they owe itself, like the Social Security trust fund or the Medicare trust fund, where they borrow the money and then have to pay it back to themselves.  
But there's another kind of debt out there, a sort of unfunded liabilities of the Medicare, Social Security, the civil service pension programs, and so on.  This is legal obligations to pay benefits that are not funded through taxes and simply haven't come due yet.  If you were to add all those together, our total indebtedness as a country is about 120

trillion

dollars and about 900% of GDP, so we certainly can't continue down the road we're on."
This show will upload tomorrow morning.  Tune in for the scoop!
Click here
to listen now.