Podcast: Play in new window | Download (Duration: 42:02 — 77.0MB) | Embed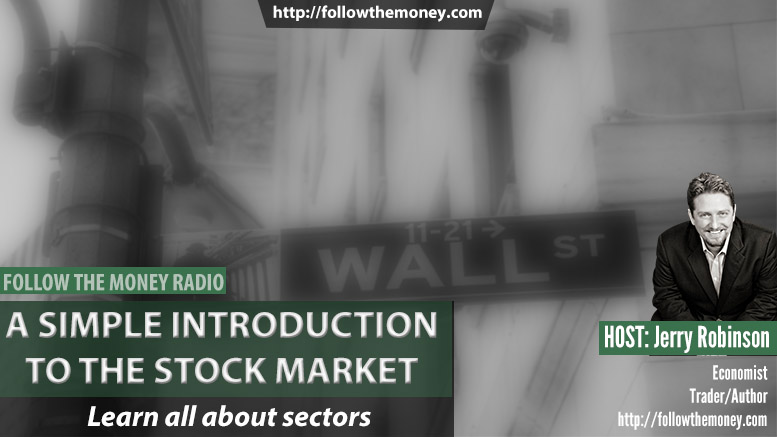 A Simple Introduction to the Stock Market
Welcome to this week's edition of Follow the Money Weekly Radio!
In this week's broadcast, veteran trader
Jerry Robinson
continues his teaching on ETFs, with an emphasis on sector-based ETF investing.  Also, p
recious metals expert Tom Cloud reports on the current events impacting the price of gold and silver
.>
Subscribe
on iTunes |
Download

Segment 1: Inside the Stock Market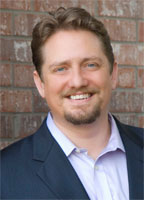 In this segment, Jerry provides insight into the functionality of the market and, in particular, sector-based ETFs.  Highlights include:
A broad look at the structure of the market
The attraction of sector-based investing
A convenient list of sector-based ETFs:
Helpful investing tips from veteran trader Jerry Robinson
Recommended Reading
Bankruptcy of Our Nation by Jerry Robinson
PODCAST: Five ETFs Every Trader Should Know
LEARN TO TRADE

: JOIN OUR TRADING COMMUNITY AND UNLOCK ACCESS!
Join 2 Live Trading Conference Calls w/Jerry Robinson Every Week!

Segment 2: The Precious Metals Market Update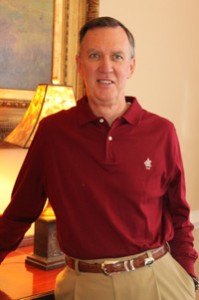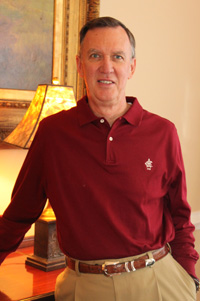 With over 40 years of market experience, precious metals expert Tom Cloud gives us his perspective of what lies ahead for gold and silver.  Topics include:

The eerie calm before the impending storm

The ticking time bomb of derivatives

The question lingers, "How much gold does China have?"
A hard lesson in

not

taking physical possession...
The relevance of this week's expiring futures contracts
Request your free Gold Investors Kit now
---
Call 800-247-2812 now for the best prices on gold and silver coins and receive Free Shipping & Insurance when you mention FTMDaily.
Segment 3: FTMWeekly News
Segment 4: How quickly we forget...
Jerry reminds us of some of the outrageous accusations that have been hurled between competing presidential candidates during the 2016 election cycle.  He then leaves us to ponder the stark contrast between the Sermon on the Mount and today's evangelical church.
Recommended Reading
Megachurch Pastor Jeffress: Why Trump is WAY Better than Jesus
Evangelical Christian Leaders Rush to Defend CIA Torture
7 Inconvenient Biblical Facts About "Illegal" Immigrants
If you enjoyed this week's episode, please share it on
Facebook
,
Twitter
, and any other social media outlets. Help us spread the word!
One of the best ways to promote our work is to leave an honest review for Follow the Money Weekly on iTunes! Ratings and reviews are extremely helpful and greatly appreciated! They do matter in the rankings of the show, and I read each and every one of them personally. Thank you for your support! See you next week!

---
Join the FTMDaily Community
Sign up to get the FTMDaily Podcast delivered straight to your inbox


We value your privacy and will never share your email
Recent Podcasts by Jerry Robinson
incoming searches: gold, physical gold, silver, physical silver, Tom Cloud, precious metals, China's gold holdings, ETF, ETFs, market sector, market sector ETF, Matthew 5, 2016 election, Sermon on the Mount, evangelicals, church, Christians, expiring futures contracts, election cycle
image credit: Pexels